Political parties generally fielded fewer female ward candidates in the 2016 local government elections, suggesting that voters might be inclined to vote for men on the ward lists where individual candidates are directly elected.
But South African voters appear to be proving political parties wrong: while the country has a long way to go in terms of gender parity, female candidates fared just as well as men, and in some areas, even better than their male counterparts.
(Read more here: Gender parity in party lists still elusive)
As South Africa celebrates Women's Day, we take a closer look at women's representation in the 2016 local government elections:
Most female candidates were between the ages of 34 and 55. The EFF had the widest range in terms of the age of their candidates, and the party fielded the most female candidates under the age of 25 and older than 65, compared to other political parties. 
The African People's Convention had the highest number of female ward candidates, while the African Christian Democratic Party had the lowest. The ANC, DA and EFF all hovered around the 30-35% mark in terms of the percentage of female candidates.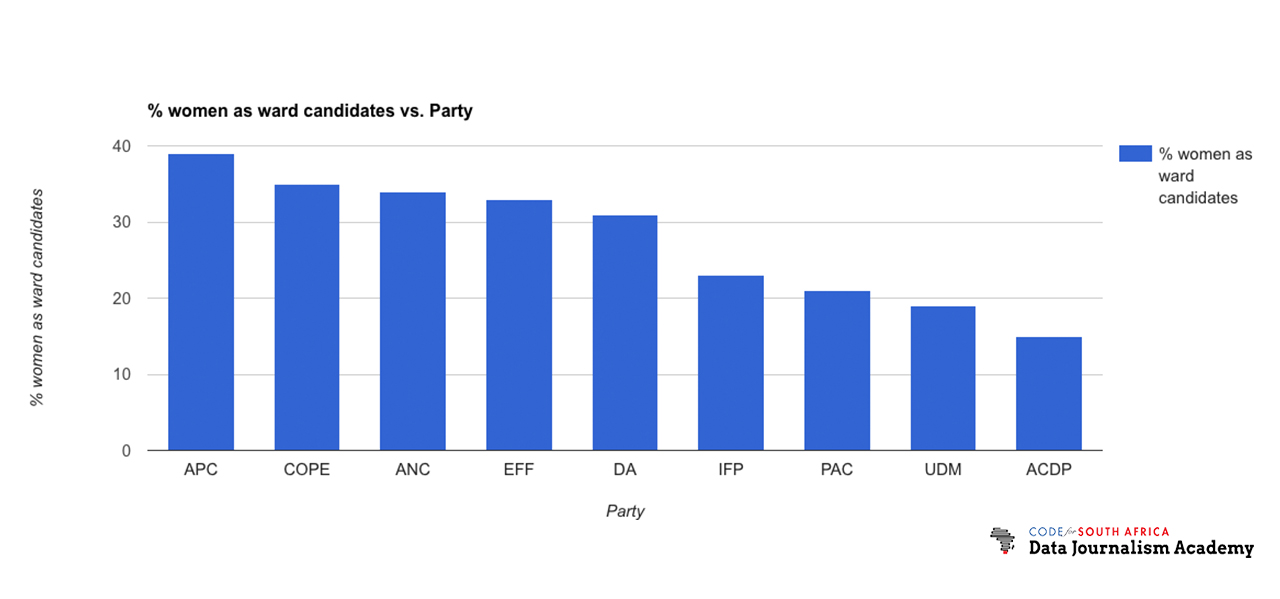 But as a percentage of the total number of PR candidates, the number of women is more varied, with the ANC topping the list of female PR candidates across parties.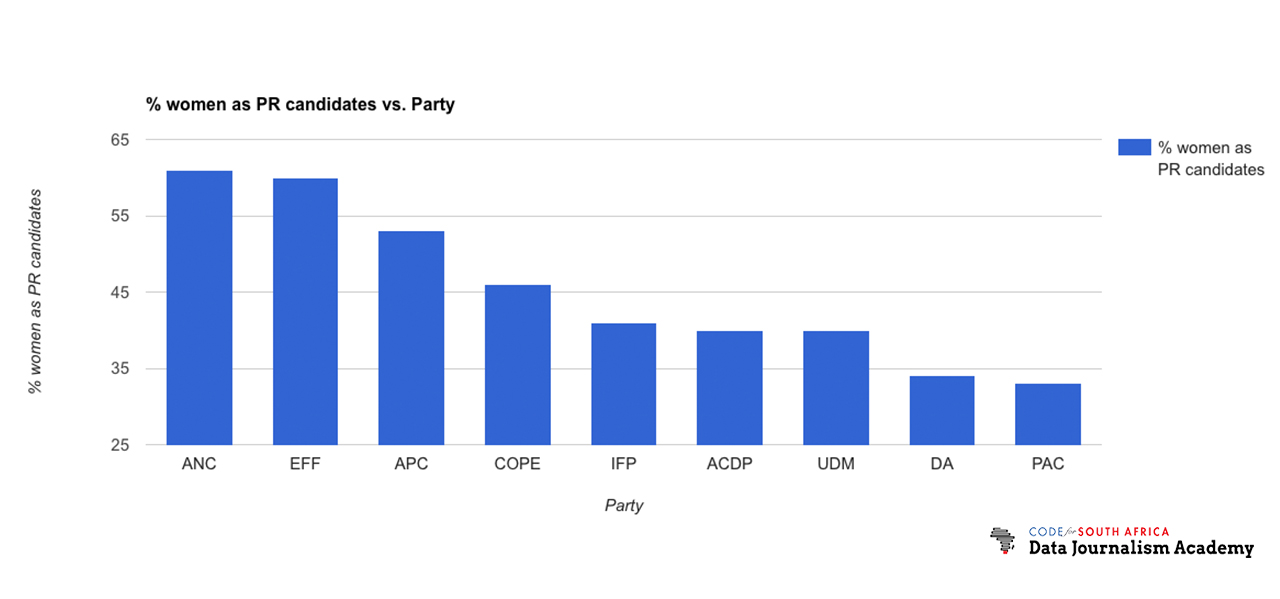 Women appeared marginally higher up than men on the PR lists for most major political parties: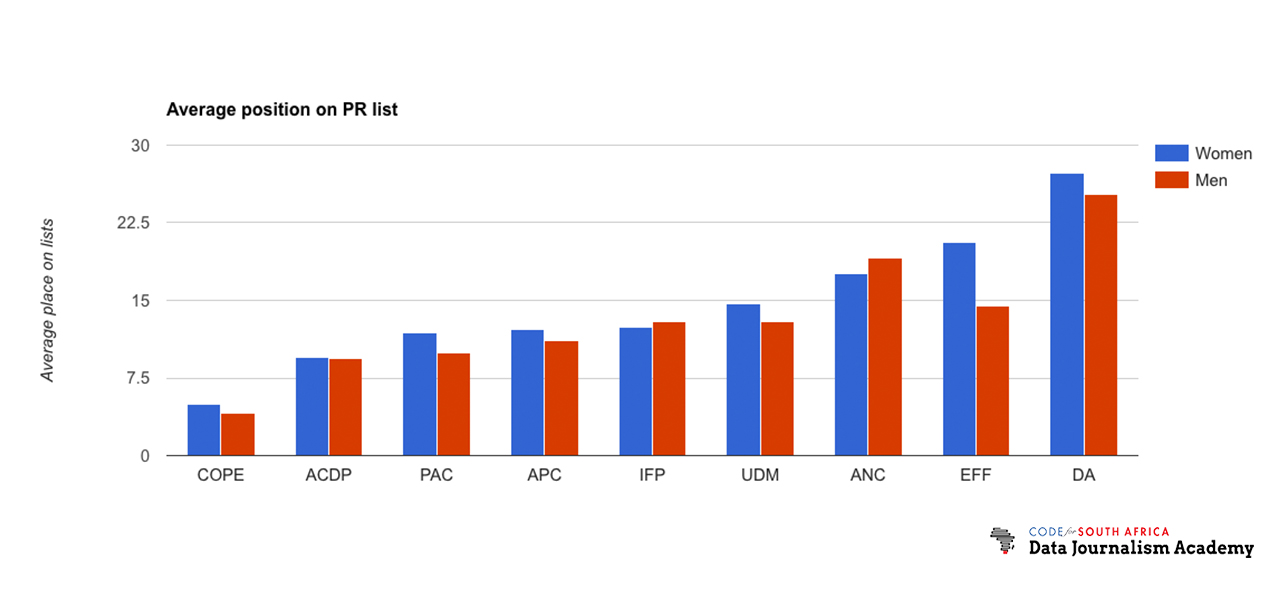 Women won most of the votes in four wards across South Africa, and fared relatively well in other parts of the country, taking into account the face that less women appeared on the ward lists. Click on the graphic for more detail.


The EFF fielded the highest number of young female candidates. The ANC also fared better in terms of gender representation than many other parties, and their female candidates were slightly older than those belonging to other parties.
Overall, the trend seems to be that parties field fewer female candidates than males across the political spectrum. And where female candidates are fielded, they tend to be older. Click on the graphic for more detail.